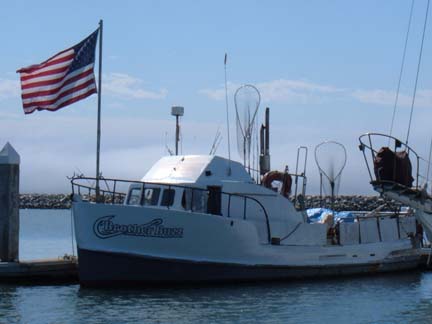 Sport Crab On Thanksgiving by Fran "Buzz" Young
Crab On Huli Cat With Matt
Son Matt had a chance to go on a ship that I couldn't bark orders to him on, so he jumped at the opportunity Thanksgiving morning.
What a great day on the water it was indeed! Limits for 15 Thankful Sport fishermen and an agreeable King Neptune giving us a large but well spaced swell– and a chance to watch the folks at Maverick's do the crazy stuff they do, (I used to get wet for fun until I bought a boat)
Matt loaded bait jars, Gary ran the block, Dennis check and counted; I didn't remember everyone else's names… I'm stuffed, I think Matt could get used to not having to clean up the boat; I liked the fact I went right past the fuel dock, now if I could only do something about my dock rent.
Francis (Brother Buzz) Young
Coastside Fishing Club, click here
& here
Also,
I HAVE NEW NEIGHBORS
Nice Tall ships at B & C Docks, Pillar Point Harbor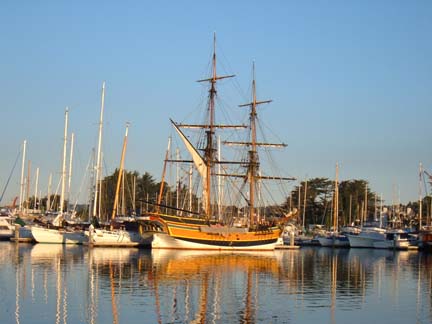 Coming soon, Brother Buzz Slows down enough to be painted!!! FLYII