[Note: I have posted many of Erich Von Neff's fiction on my other websites. Erich was a well know, beloved bicyclist and now  writes and works as a San Francisco Longshoreman. His stories have been published in France, where they were well-received.
As a bicyclist before the advent of super stars like Lance Armstrong,  Erich often bicycled along the Coastside, stopping in at Pete's Cafe, once located on Main Street, Half Moon Bay, definitely a colorful spot. Not only did Pete re-serve the clientele's food but he also had a mail-order bride, and the two got along famously. I will provide you with a link to Pete's cafe.
Here's what a friend of Erich , and it turns out a man I know also, (small, small world) says: I really like Erich – he was a good athlete but we weren't that great compared to today's racers.  More importantly, he was a superb bike handler who could do amazing things on a bike and probably still can.  Lance Armstrong could only hope for such bike handling skills.
The two Erich Von Neff poems are bicycling pieces, and I wanted to give you a little background about this remarkable man who knew the Coastside  from a biking  perspective in the 1950s.
Image below: Erich Von Neff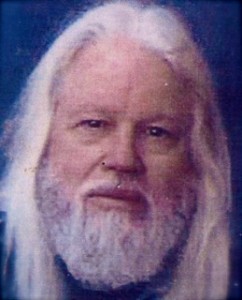 Fang Marks Were Left Behind
Now where oh where were our leaders
The tricolor team of blue, white and red?
Unfortunately or rather fortunately
The team of Letourner and Guimbretiere
The leaders of the race
Were being delightfully entertained in the rider's massage room
By the singsong girl called the Scorpion and her well paid friend
Then on a prearranged signal at the door
The Scorpion and her accomplice
Reluctantly released their fangs
And somewhat weakened in the legs and other body parts
Letourner and Guimbretiere were hustled
By their trainers to the track
————————-
The Transient Hotel
Now for a dollar, maybe less
A wino or a man on the bum
Could buy a general admission ticket
To the six day bike races
And stay in the auditorium for the entire race
In New York, in Chicago, in San Francisco….and in Paris too
And if he didn't cause any trouble and get thrown out
He could eat leftovers and drink stale beer
For six days he had his bunk
———————————–