Story from John Vonderlin
[Image below: David Starr Jordan]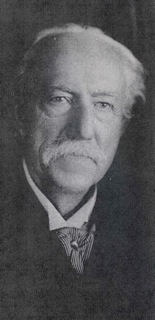 Hi June,
  This article is from the April 12th, 1899 issue of "The Call." It is about the upcoming meeting of the commission that will  decide the sea lions' fate. It contains a letter from Professor Jordan, accepting the invitation, and expressing a few of his thoughts, but admitting his, and others, lack of knowledge.  Enjoy. John
JORDAN AND THE SEA LIONS.
Will Discuss the Project to Exterminate the Beasts.
   The Fish and Game Commissioners are receiving quite a number of letters accepting the invitation to attend the meeting at which will be discussed the proposition to thin out the large sea lion herds that are found along the coast. Nearly all are in favor of the project, believing that If something of the kind is not done before very long the salmon and other fish interests will suffer much from the destructive beasts. Those interested in a commercial way present valuable data as to the destructive habits of the sea lions,and express the hope that the work of decreasing the herds will not be deferred to another season.
Some opposition was expected from Professor David Starr Jordan, who it was believed would be in opposition from a sentimental standpoint. In reply to the letter inviting the professor to be present at the meeting, the learned gentleman sends the following:
STANFORD UNIVERSITY, April 10.
Alex. T. Vogelsang, State Fish Commission,
Mills Building, San Francisco, Cal.— Sir:
I will try to be present at your meeting if possible. I may say, however, that the sea-lion is a fish-eating beast. No one has yet studied his habits fully enough to know how many or what fish are devoured by him, or whether the herds located about the bay make any appreciable reduction in the salmon running there. I do not know anything definite as to the herd's increase.You will notice that there are two species of sea lion, the small black one and the large yellowish one. The large one breeds at Ano Nuevo Point and on the Farallones. No animals breed on the Cliff rocks. These are simply the young driven out from the rookeries who haul out there until they get big enough
to fight their way into the breeding grounds. I think that the relation of these, herds and their effect on the fishing in and about the bay ought to be thoroughly Investigated before anything is done. Very truly yours,
 DAVID S. JORDAN.
—————————-
Biography of David Starr Jordan. Jordan was the first president of Stanford University.
Hi June,
It makes sense that a learned, powerful man like the President of Stanford, would have been called upon to be involved with the commission deciding the fate of the sea lions. His fame as a peace activist probably contributed to the preconception mentioned, that he would sentimentally favor the sea lions. Whether his interest in eugenics contributed to his fatality–flawed conclusions at the meeting, I can't say. My next article is a letter from him accepting the invitation to the meeting and stating his initial thoughts. Enjoy. John